OVERVIEW
Everun mini and compact excavators play out their strengths on small construction sites in particular. They can be quickly transported to inaccessible locations with a crane and are maneuverable on the construction site. In this way, the work can be done more efficiently with these construction machines.

Everun excavators offer economic efficiency, intuitive operation as well as excellent visibility and mobility around or to and from the job site. Compact and mini excavators up to 23 tons from Everun for a number of application areas. Whether compact or mini excavators, work is made as easy and efficient for you as possible with excavators from Everun. We offer you the ideal solution for any application area. The Vertical Digging System (VDS), which can be used to variably tilt the revolving superstructure, is only one of the many innovations that Everun offers you. The excavators establish an optimal horizontal working position at gradients of up to 27%. The Vertical Digging System is optionally available for some of our compact and mini excavators and affords you the maximum comfort level while completing your work. Everything is thus geared towards the operator during operation. Thanks to the ergonomic seating position with all-round visibility, handling is also precise and simple, even during longer working periods. You also save time during maintenance, because the excavators have easily accessible central maintenance points.

However, it goes faster – it's so easy to pick up attachments with the easylock system. So you don't have to leave the cabin to pick up the devices. Attachments from other manufacturers can also easily be picked up using an adapter with the easylock system. This makes it possible to replace attachments in a few seconds so you are operational again. For even more flexibility and productivity. Our product range includes all types of buckets, hydraulic hammers, adapter plates and much more. In this way, you can increase your application areas in no time and thus increase the utilization of your compact and mini excavators. Efficiency down to the last detail. With the load-independent flow distribution (LUDV), you can easily steer your excavator, fatigue-free, self-contained of the load to be moved. The working performance is always constant at ambient temperatures of up to 45 degrees.

In order to reduce exhaust fumes pollutants, all of our machines comply with the European emissions directives without having to sacrifice performance, service life or economic efficiency. So that you are ideally positioned - for the future too. In any case, you are an excavator bucket ahead of the competition with our innovative and reliable solutions.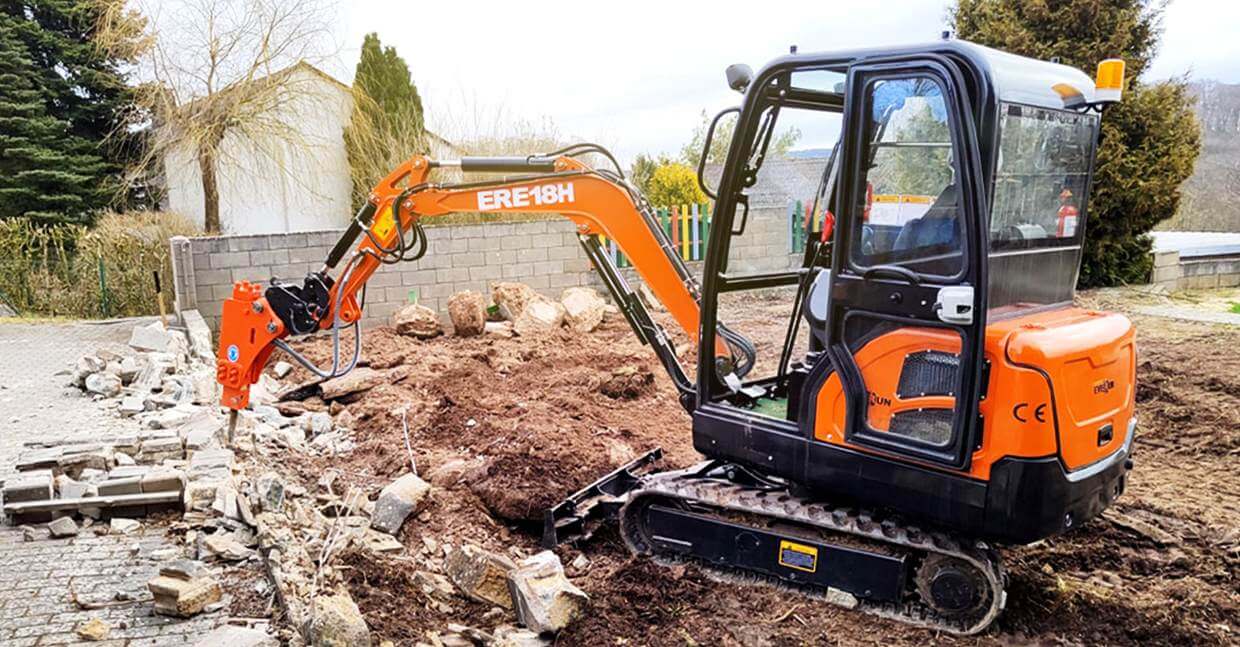 EXCAVATOR
ADDITONAL APPLIANCES